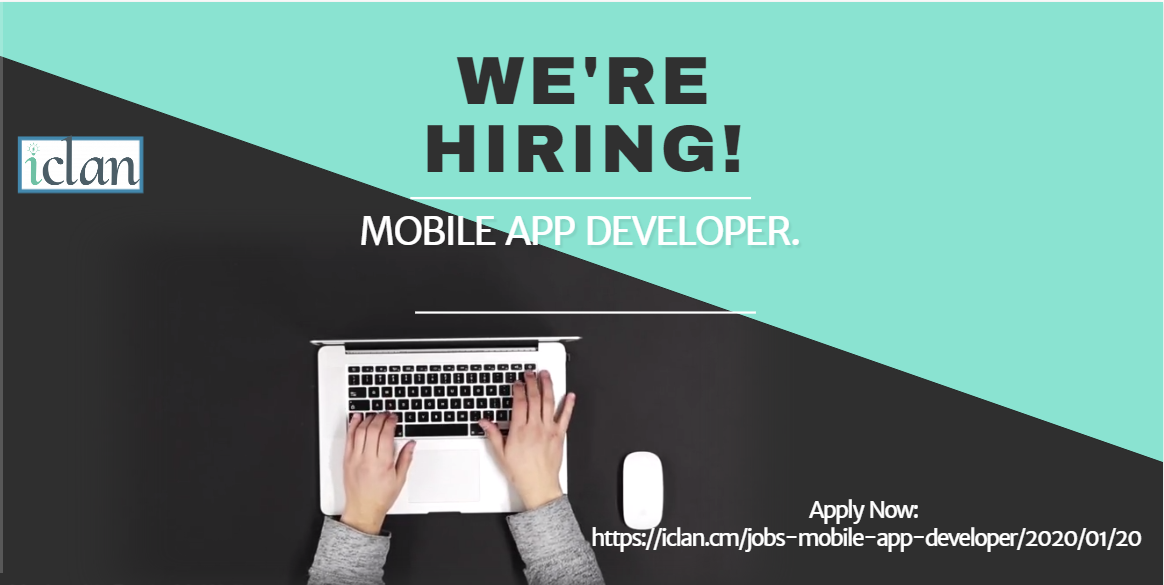 I-CLAN is on the lookout for a Mobile Application Developer to create breathtaking native mobile apps. Do you thrive on building world-class apps? We want to hear from you! This position is open to full-time candidates; – 40 hours workweek.

OUR IDEAL CANDIDATE SHOULD BE:
A mobile application developer proficient with React Native or Flutter.
Comfortable using Android and iOS SDKs and managing multiple versions for a variety of devices.
Knowledgeable in mobile-specific functionality, such as location, push notifications, camera interaction, and cross-app interaction.
Proficient with RESTful API architecture.
Knowledgeable in mobile security standards and best practices.
Able to develop apps that use both APIs and business embedded logic to achieve the mobile app's desired functionality.
Comfortable developing apps where both the user experience and business functionality are equally important.
Able to optimize apps for performance.
Knowledgeable of version control systems, such as Git.
Great at communicating with developers and other I-CLAN team members
A cross-disciplined person who is not afraid of maintaining a production application whilst capable of learning new technologies and putting them into practical use.
A team player who enjoys working in small teams to accomplish big things.
ESSENTIAL DUTIES AND RESPONSIBILITIES:
Document daily progress on work items & communicate to appropriate stakeholders by updating assigned tickets and logging time
Work out of hours, when appropriate, to support major implementations or to react to high priority service issues
Guide development of tools, infrastructure, and processes within the configuration, build and release process
Build native apps for iOS and Android devices
Perform unit and functional testing to ensure the quality of work
Create and execute automated testing
Work with the product owner to define enhancements and potential gaps in requirements.
Identify and integrate third-party components as needed to quickly achieve the desired functionality
Experiment and create a proof of concept prototypes for new features as needed
Participate in peer design reviews, code review, and testing to ensure quality releases
Provide assistance, training, and/or mentoring to less-experienced engineers and other team members
Other duties as assigned
KEY QUALIFICATIONS:
Must be able to multitask, manage details, and keep sight of overall objectives
Able to work well under pressure and to tight deadlines within a dynamic environment
Needs to possess an exceptional ability to effectively communicate both verbally and non-verbally, with technical and non-technical personnel
Able to manage multiple concurrent priorities spanning new mobile development projects as well as applications maintenance and support
Individual must have a strong technical foundation as well as a full understanding of common coding standards and configuration management
Understand the complete deployment lifecycle from design, build, test, and deployment
Familiarity with one or more version control systems (Git)
Excellent analytical and creative problem-solving skills, and able to learn new technologies quickly
BONUS POINTS FOR:
Experience in automating UI and unit tests using relevant testing frameworks
Have released and maintained some applications in the Google Play Store
Have released and maintained iOS applications in the Apple App Store
Familiarity chat App development.
COMMUNICATION SKILLS:
The candidate should have strong communication skills, possess the ability to present complex technical information to a wide range of audiences, from other technical staff to senior management, and be willing to share knowledge freely
Must be able to collaborate with in-house project management / product ownership team to keep the project running smoothly
HOW TO APPLY:
Send a mail with subject "JOB APPLICATION" to jobs@iclan.cm. Attach the following documents.
A Curriculum Vitae.
Portfolio of applications you have created or contributed to (With references).
A motivational Letter.
NB: APPLICATION DEADLINE is Friday 31st January 2020, 16:00 (GMT + 1)