services
How we can grow your business
We give your business a new digital look and feel while permiting it to accept local means of payment. We accompany to having huge sales and making your customer's journey more amazing. We go Beyond FinTech.

Pay With Ease
Accept Local Means of Payment
With us, You can now accept local means of payment with no stress. We permit you accept mobile money  and other payments without any stress.

We Are your Wallet
FInancial VIsibility
We permit you to have clear financial visibility of how much you have obtained from your business at every point in time with your detail sales. We permit you focus on making sales while we manage the money with ease for you. 

Amazing Experience
Amazing Experience
We make your customer king over your business by providing them with an easy and efficient means of payment while keeping the process easy. We go beyond sales to give your customers an amazing experience. 

Go Beyond FinTech
After Sale Services
We accompany you over the entire journey of sales. Even after purchase, we make it possible to track your customers and get their feedback and provide support. This helps your customers  build trust as we go beyond just FinTech.
what you get
Transformed Business
We take your business and give it a FinTech touch that will permit it have a new feel and design in the customer journey. We make business exciting, highly profitable and easy to track sales. We permit your business to collect all payments with a smile from customers.
Accept All Local Means of Payment with Ease
Have Financial Visibility over your business
Amazing customer experience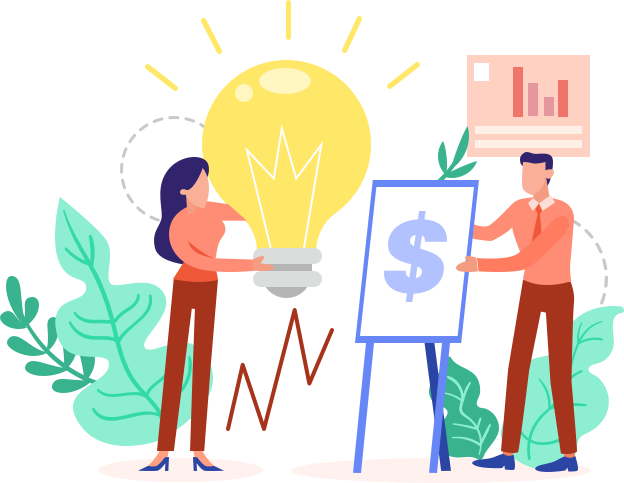 What Makes Us Unique?
How it works
Redefine your business by partnering with us. 
Digital Transformation
We permit you to have digital visibility by accepting offline and online payments and synchronising your sales into a single dashboard. 
Universally Accepted
We meet your customers at their comfort zone thereby enabling them pay using their easiest means of payment. We cut across USSD, Chatbot for social media platforms, on-site and online payments.
Full Rollout
We go beyond FinTech to accompany you keep in touch with your customers. We permit you have details of your customers, get their after-sale experience so as to keep the trust.  
Our Chatbot solution
We meet your customers at the comfort of social media and prompt them to pay for your goods and services with our amazing chat bot experience
why choose us
Why our clients says we are the best
We are known to have transformed over 2000 institutions over the past months of existence. We have redesigned their Business and given it an amazing touch. We go beyond collection, to making you experience huge sales. 
We permit our customers accept all local means of payment with no stress. We ease their collection for mobile money, bank payments that leads to easy collection. 
‍
We disburse the money collected via the merchant's preferred means of payment. No client is more important than you
To us, you are our most valued customer. We crown our customer's king and make their experience with us amazing. We actually do this stuff
We have been awarded best hackathon team at the prestigious 2018 Hackathon contest organised by MTN Cameroon and have been referrenced by worl leading companies. A proof that we're industry thought leaders. Unparalleled expertise
we worked with top-tier businesses and companies, helping them achieve huge sales  in a dependable, scalable way. we come up with ideas for you
We believe in tenacity. That means we proactively come up with new opportunities for you to build on our initial growth strategies.

"Thanks for your excellent service. I want to go back and complete all sections. When my questions are ready I'll contact you again."
CTIO, MTN Cameroon
Shoyinka Shodunke

"Thanks for your excellent service. I want to go back and complete all sections. When my questions are ready I'll contact you again."
CEO, Bluechip Nigeria
Kazeem Tewogbade
"Thanks for your excellent service. I want to go back and complete all sections. When my questions are ready I'll contact you again."

Dr. Sone E. Michael
Director, COT, UB
"Thanks for your excellent service. I want to go back and complete all sections. When my questions are ready I'll contact you again."

Tracy Ma-Ndep
Manager, MTN Cameroon
We have worked with the best companies